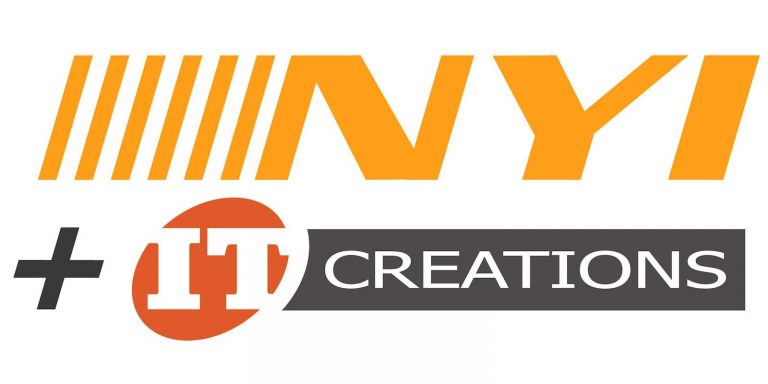 New York, NY – May 30, 2018 – NYI, a leading provider of customized hybrid infrastructure solutions and managed services, announces its partnership with IT Creations, an enterprise hardware distributor with over $20M in inventory and unrivaled deployment speed. The partnership will enhance the client experience around enterprise infrastructure by streamlining and accelerating the delivery and maintenance of hardware while also offering best-in-class managed technology services.
NYI clients will benefit from the elimination of typical hurdles and delays associated with infrastructure deployment and maintenance while realizing immediate cost savings. Ordering a server component is a process that often takes weeks of negotiation and coordination with the relevant manufacturer, third-party support company and data center provider. With IT Creations' knowledgeable staff, industry-leading deployment times, and on-site inventory of backup servers and critical components, we can streamline this process.
"Removing obstacles to infrastructure operations has been an NYI goal from day one and this partnership helps us deliver against that objective in a significant way which aligns with our other high-touch services. Like NYI, IT Creations is razor-focused on delivering a superior client experience and that makes this a wonderful match for us," comments Phil Koblence, NYI Co-Founder and COO.
IT Creations clients will now have seamless access to intelligent hybrid cloud solutions, managed services, and global network offerings across the NYI platform.
"NYI shares our commitment to the best customer service in the industry, and we are very happy to partner with them." Alex Gorban, CEO of IT Creations said, "By combining our forces, NYI can offer additional services to their customers, supported by IT Creations technical expertise and platform knowledge. At best, response times offered by most manufacturers is 4 hours. This partnership will give customers of NYI and IT Creations a response time in minutes, instead of hours or days."
Please get in touch with the NYI or IT Creations client services teams to learn more about the new infrastructure optimization and support capabilities available now and provided through our new collaboration.
---
About NYI
NYI is a trusted infrastructure partner to thousands of clients across a range of industries. NYI offers a comprehensive set of hybrid infrastructure solutions across cloud, multicloud, colocation and bare metal — all accessed from a single management platform. Cloud solutions include private, public, hybrid and multicloud solutions and SDN-enabled direct access to the cloud ecosystem. NYI custom solutions are complemented by an extensive set of Professional Services and end-to-end Managed Services capabilities.
NYI's world-class facilities are headquartered in the NY/NJ metro area with colocation services that extend into key global markets through a trusted ecosystem of partners.
For more information, please visit: www.nyi.net, contact 800.288.7387 or follow NYI on Twitter or LinkedIn.
Media Contact for NYI
marketing@nyi.net
About IT Creations, Inc.
IT Creations, Inc. is an industry-leading wholesale distributor of high-end IT equipment located in Chatsworth, California, providing custom-configured enterprise solutions to businesses around the world. The company's 35,000 sq. ft. state-of-the-art facility houses thousands of servers, professional workstations, and components from HPE, Dell, Lenovo, IBM, Fujitsu, and many other major manufacturers. By featuring a selection of both new, recertified, and legacy equipment, IT Creations, Inc. gives customers options for both performance and budget. Their professional sales staff is fluent in six languages to facilitate international transactions, and can help with choosing the best systems to support your unique business needs.
Media Contact for IT Creations
Doug Stuman
818-975-3100
doug@itcreations.com