NEW YORK, December 23, 2020 — This year has been both challenging and transformative. The pandemic has highlighted the importance of the world of critical infrastructure and network interconnection supporting a dramatic shift to digital experiences that has increased data traffic exponentially. From video conferencing, to telemedicine, education, gaming and streaming, more and more applications rely on secure, low-latency connectivity to ensure business success and end-user satisfaction.
NYI partnered with DE-CIX in 2019 to bring powerful interconnection capabilities to customers at 60 Hudson Street in New York City. We are happy to announce that we have extended the partnership to the Chicago area, where NYI was instrumental in supporting the recent launch of a new DE-CIX Chicago Internet Exchange (IX). Customers at our NYI Chicago data center in nearby Oak Brook, IL now benefit from direct low-latency access to the DE-CIX multi-service peering and cloud exchange which extends interconnection between major DE-CIX exchanges in New York City, Dallas, as well as DE-CIX European exchanges to enable connectivity to over 2,100 global networks.
NYI is a long-term partner of DE-CIX, and NYI's Co-Founder and COO, Phillip Koblence, serves on the Customer Advisory Board of DE-CIX North America. With the expanded partnership, DE-CIX and NYI customers can enjoy an optimized and easy connectivity experience throughout the Chicago metro area and beyond.
---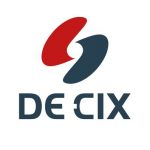 DE-CIX is one of the world's leading operators of Internet Exchanges, and this year is celebrating its 25th anniversary. Taken into operation in 1995, DE-CIX in Frankfurt, Germany, with a data throughput of more than 10 Terabits per second (Tbps) and over 1000 connected networks, is one of the largest Internet Exchanges in the world. In total, in its more than 25 locations in Europe, the Middle East, Asia and North America, DE-CIX provides over 2100 network operators, Internet service providers (ISPs) and content providers from more than 100 countries with peering and interconnection services. The connected customer capacity of all DE-CIX locations worldwide exceeds 65 Terabits. Further information at www.de-cix.net.
iMiller Public Relations for DE-CIX
pr@imillerpr.com
Tel: +1-866-307-2510

NYI is a trusted global infrastructure partner to clients across a range of industries. NYI offers flexible hybrid IT solutions across cloud, colocation and containers on bare metal, with SDN-enabled connectivity to the cloud and a full suite of professional and managed services. NYI is headquartered in New York City and provides enterprise services into key global markets through a trusted ecosystem of partners including the Independent Data Center Alliance.
To learn more about the DE-CIX PoP at NYI's 60 Hudson Street facility, visit our DE-CIX NY page, contact 800.288.7387 or follow NYI on Twitter or LinkedIn.