NEW YORK, November 12, 2019 — DE-CIX, one of the world's leading Internet Exchange (IX) operators with the largest IX in the New York market, announces that it has enhanced its partnership with NYI, a leading global provider of managed hybrid IT solutions, with the deployment of a new Point of Presence (PoP) within NYI's data center facility located in the iconic 60 Hudson Street carrier hotel. DE-CIX's new switch within NYI's NY2 data center provides customers enhanced connectivity options with access to more than 200 locally peered networks through a single cross connect. Through the same cross connect, customers can also extend their reach by leveraging DE-CIX's GlobePEER Remote, which offers remote peering across global DE-CIX sites, including Frankfurt, Madrid, Istanbul and beyond.
This new PoP enhances an already successful relationship between the companies. NYI is a long-term partner of DE-CIX, and NYI's Co-Founder and COO, Phillip Koblence, serves on the Customer Advisory Board of DE-CIX North America. With the expanded partnership, DE-CIX and NYI customers can enjoy an optimized and easy connectivity experience throughout the New York metro area.
NYI's high-touch managed capabilities enable businesses to seamlessly and quickly deploy infrastructure solutions. International customers, in particular, benefit from access to NYI's skilled engineers, who can provide onsite support and help address any logistical hurdles.
"We're thrilled to expand our partnership with DE-CIX and be able to offer businesses an easy entry point to this pre-eminent market," notes Phillip Koblence. "The new DE-CIX PoP will attract additional domestic and international clients with low-latency edge requirements and help them cost-effectively extend their reach through access to a global network platform that reaches thousands of networks around the world. By offering interconnection solutions that are powerful, flexible, and scalable, we can meet the rapidly growing connectivity needs of global clients across all verticals."
DE-CIX's presence in NYI's facility is the company's third access point in the carrier hotel and 14th switch in the New York metro market. Through this partnership, networks realize greater benefits, such as reduced costs and enhanced connectivity, while also benefiting from managed colocation options, enabling a greater number of global enterprises to become part of the carrier hotel. Easy access to DE-CIX and managed services will also extend to DataGryd, a provider of high-density and hyperscale solutions at 60 Hudson Street, who announced a partnership to leverage NYI's capabilities within 60 Hudson Street last year.
"With the deployment of our new PoP with NYI, we are increasing our ability to offer new connectivity options, including global reach to a greater number of customers in the market," comments Ed d'Agostino, Vice President and General Manager, DE-CIX North America. "NYI continues to be a fantastic partner, offering unique services that simplify customers' deployments while meeting the evolving and growing needs in the market. We're honored to partner with NYI at 60 Hudson."
---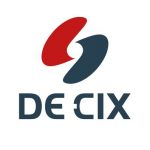 DE-CIX is the world's leading Internet Exchange operator. Having started operations in 1995, DE-CIX in Frankfurt am Main is the Internet Exchange (IX) with the world's highest data throughput at peak times, at more than 7.5 Terabits per second (Tbps). Its technical infrastructure has a total capacity of 48 Terabits. In total, DE-CIX serves over 1800 network operators, Internet service providers (ISPs), and content providers from more than 100 countries with peering and interconnection services at its 21 locations in Europe, the Middle East, Asia, and North America. For more information about DE-CIX and its carrier and data center-neutral platforms, please visit www.de-cix.net.
iMiller Public Relations for DE-CIX
pr@imillerpr.com
Tel: +1-866-307-2510

NYI is a trusted global infrastructure partner to clients across a range of industries. NYI offers flexible hybrid IT solutions across cloud, colocation and containers on bare metal, with SDN-enabled connectivity to the cloud and a full suite of professional and managed services. NYI is headquartered in New York City and provides enterprise services into key global markets through a trusted ecosystem of partners including the Independent Data Center Alliance.
To learn more about the DE-CIX PoP at NYI's 60 Hudson Street facility, visit our DE-CIX page, contact 800.288.7387 or follow NYI on Twitter or LinkedIn.