HAMMOND, IN – February 10, 2021 — Economic momentum continues at Digital Crossroad's (DX) DX-1 data center with the announcement that enterprise-scale network and managed infrastructure solutions provider NYI has partnered with the recently-opened Chicagoland wholesale colocation provider. This new partnership will establish a ring of connectivity between DX in Hammond, the highly connected downtown Chicago carrier hotel at 350 East Cermak, and NYI's facility in Oak Brook, IL.
"This opens up so many doors for all kinds of businesses and industries, and we're very excited to see what kinds of business opportunities blossom as a result of our new partnership. We welcome NYI to our Digital Crossroad family," said Thomas P. Dakich, managing member with DX.
"Digital Crossroad is looking forward to the untold ways in which startup and scaleup companies might take advantage of this elevated connectivity," said John Greenwood, chief strategy officer with DX. "These capabilities could very well lay the groundwork for growth across lots of emerging firms – plus, they're exactly what large-scale companies are seeking too. It's a great fit."
NYI offers flexible hybrid IT solutions and powerful interconnection capabilities to clients across numerous industries. Their presence at DX enables the partners to provide a scalable one-stop-shop for the infrastructure needs of companies of all sizes, offering a range of data center solutions including dedicated and low-latency dark/lit fiber, managed network and cloud services, along with near limitless scale.
"We're thrilled to partner with Digital Crossroad to continue to expand NYI's capabilities beyond our datacenters, adds Phillip Koblence, Co-Founder and COO of NYI. "Collaborating with providers who offer hyperscale, sustainable infrastructure allows us to focus on what we do best—helping customers navigate a complex IT landscape through our high-touch compute and network solutions while simultaneously providing them with easy access to high-end infrastructure."
NYI's multi-featured Cross Connect Fabric (CCF) platform enables the establishment and management of physical interconnection, direct connectivity to public clouds, and easy selection from a range of SDN providers. This powerful SDN platform combined with additional benefits such as seamless access to Chicago's tech ecosystem and the many economic, environmental and technology advantages offered by Digital Crossroad will likely serve as a recipe for economic development and investment in the region.
The Digital Crossroad data center campus is located in a Designated Opportunity Zone, which confers favorable tax benefits to data center investments ­­(0% sales and use tax exemption for up to 50 years on electricity, rent and data center IT equipment). The green campus has an innovative, multi-modal cooling system that utilizes outside air and water from Lake Michigan to reduce the need for artificial refrigerants.
Together, DX and NYI will offer a sliding scale approach that provides Total Cost of Ownership (TCO) savings to companies across the board.
---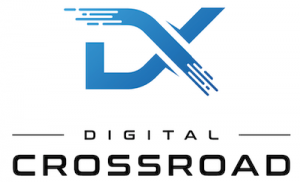 Digital Crossroad is a wholesale colocation company comprised of proven industry veterans who are committed to delivering sustainable data center solutions that reduce environmental and economic cost. DX-1 is a 105,000 square foot, 20-Megawatt (MW) data center is located on the former State Line Generating Plant, which was designed by Thomas Edison and served as one of the largest electricity producers in the Mid-west for much of the 20th century. Digital Crossroad worked with state and local government officials to repurpose the 77-acre site as a data center campus and transform Northwest Indiana into a beacon of the 21st century digital industry.
To learn more, please visit digitalcrossroad.com.

NYI is a trusted global infrastructure partner to clients across a range of industries. NYI offers flexible hybrid IT solutions across cloud, colocation and containers on bare metal, with SDN-enabled connectivity to the cloud and a full suite of professional and managed services. NYI is headquartered in New York City and provides enterprise services into key global markets through a trusted ecosystem of partners including the Independent Data Center Alliance.
To learn more about NYI, visit nyi.net, contact 800.288.7387 or follow NYI on Twitter or LinkedIn.