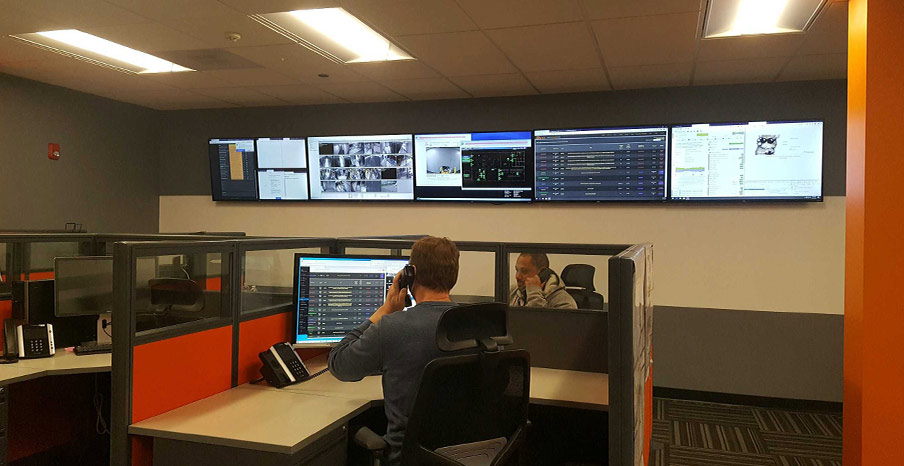 By Iromie Weeramantry
These days, uncertainty permeates the air we breathe. While states "re-open" across the country, a pandemic continues and with it comes the potential for a second wave and a repeating cycle of "closings" and "openings." On top of this, we are seeing a level of nationwide civil unrest that we have not experienced in decades. Continued disruption of an already unsettled marketplace seems inevitable.
In a previous blog – Accelerating your Digital Initiatives: Four Things to Consider, we discussed the changes that COVID-19 is bringing to the way we live and work and the pressure on your IT infrastructure to meet the demands of an increasingly "virtual" world. This blog examines in more detail, the critical importance of IT infrastructure in ensuring business continuity during changing and unpredictable times.
Can your infrastructure handle uncertain times?
Given the way things are going, it is very likely that any "new normal" will have a degree of uncertainty built in. How can you ensure that your infrastructure is reliable, flexible and scalable enough to support business growth and continuity in an uncertain environment? No matter where you are in terms of infrastructure maturity, the current situation raises concerns. Should you migrate your infrastructure to an external datacenter? Should you change data centers? Should you rush to the cloud? Should you pursue a hybrid approach? If you are already in the cloud, should you consider migrating off? Here's where an experienced managed services provider can help you cut through the complexity and come up with optimized and cost-efficient solutions that support your strategic business needs.
If you are looking for an infrastructure partner, here are six considerations:
Resilience and business continuity
There are many infrastructure service providers out there who may offer 99-100% uptime, but only a percentage who have a proven track record for successfully staying operational during crisis situations, whether those be natural disasters, power outages, terrorist attacks or more recently, pandemics and protests. When evaluating service providers, ask questions not only about security, disaster recovery and business continuity, and general preparedness plans; but ask how they fared during actual events. Gone are the days when some of these disruptions were theoretical. Whether it's Hurricane Sandy, the 2003 Blackout, West Coast fires, Tornados, Winter Storms or these recent Pandemics and Protests, there are enough situations that span geographies where you can find out how providers actually performed.
Knowing that a potential provider can check all the boxes for security, compliance and preparedness is not good enough in a world that is increasingly dealing with non-standard disaster recovery. The ideal partner for these times needs to be able to ensure resilience in the wake of the unexpected. How proactive, responsive, flexible, committed and creative was the potential provider in coming up with solutions to maintain 100% uptime? Was the provider nimble enough to quickly adapt to the needs of the situation? What COVID-19 has demonstrated is that there is a gap in imagination about how business as usual can be impacted by things like pandemics. So, find a partner with the flexibility, experience, and imagination to support you in an ever-shifting and uncertain landscape.
Trust, accountability and customer service
If you are considering migrating responsibility of your infrastructure to a third party, that third party should have the ability to proactively and remotely manage your infrastructure – acting as your eyes and ears and hands, particularly during times of uncertainty, so that your employees are freed up to focus on core business tasks and not put at risk. It is therefore critical to find a partner you can trust, a partner who is willing to be fully accountable for your infrastructure. Larger data center providers are often not in a position to deliver the level of accountability and personalized customer service that a smaller provider can deliver, nor can they always be as adaptable to change. Sometimes the bigger players are not the best simply because of their business model, so it is important to consider smaller niche providers.
Capabilities
You may have a range of evolving infrastructure needs to support a variety of workloads and applications at different phases of their lifecycles. Any partner you select should therefore offer a full spectrum of flexible infrastructure and network solutions along with managed services to address your short- and longer-term needs.
On the compute side, this should include everything from bare metal to colocation, to public, private, and multi-cloud, as well as the ability to design a custom hybrid solution based on client requirements.
On the network side, look for a fiber-rich provider who can provide a secure network, low-latency global connectivity and affordable easy-to provision and manage interconnection, whether to a carrier, a data center, a public cloud, or a content provider.
From a services perspective, find a provider with the depth to offer consultative help as well as a suite of managed services. Particularly at times like these, look for a robust Remote Hands service and the ability to leverage the provider's resources to extend the capabilities of your own IT team.
Staff and expertise
All data center technicians and support personnel are not alike. Look for a staff of knowledgeable engineers and technicians with a track record for proactive monitoring, responsiveness and successful problem-solving. Leveraging your own staff may be a short-term solution at best, particularly at a time when they may not be comfortable traveling. Don't be afraid to ask to speak to customers to gauge actual experience; this is often the best way to set expectations with a provider.
Partnerships and facilitation
The IT landscape is becoming more complex from day to day with the introduction of new technologies and new infrastructure options. How can you sort through all this and leverage the latest and greatest? Make sure your infrastructure provider has a strong and trusted ecosystem of partnerships. In this way you can benefit from the aggregate expertise and insights of multiple interrelated companies. An effective partner will play the role of a facilitator or orchestrator, pulling in the right additional resources as needed – whether those be on the infrastructure end or to address up-the-stack requirements such as programming or DevOps.
Location
In terms of location, there are things you need to consider whether the nature of your business requires you to maintain critical infrastructure in a metro area or whether you have the option to operate in a suburban environment. For a metro area data center, make sure a provider is staffed appropriately with the right type of support services available that will allow you to effectively manage that environment without the delays or risks associated with sending your staff into those areas. For a suburban data center, it's still helpful to have access to those up-the-stack support services, but you should ensure that the selected facility has sufficient fiber capacity and the capabilities to ensure effective interconnection to local carrier hotels.
NYI's 60 Hudson Street location in New York City is a good example of a metro area data center which offers unparalleled support capabilities in addition to seamless global connectivity and hybrid cloud capabilities. It is managed by experienced engineers and technicians — "essential workers" who are trained to understand and safely operate under Federal, State and City guidelines for events like pandemics.
NYI's facility in Oak Brook, just 18 miles from downtown Chicago, is a good example of a suburban option that offers some of the logistical, cost and safety benefits that come with being outside an urban area but still delivering the high levels of connectivity and interconnection needed by businesses today. This includes direct connectivity through NYI's network to 350 E. Cermak, Chicago's connectivity hub.
In both locations, NYI has the ability to support high-density infrastructure and enterprise requirements through strategic partnerships – With DataGryd at 60 Hudson Street in NYC and with ServerFarm in Chicago. NYI's new Cross Connect Fabric SDN platform is also available at these locations to significantly reduce the cost and burden of cross-connects. An easy-to-use portal allows customers to easily provision and manage Layer 1, 2 and 3 connections through a single pane of glass.
We're here to help
NYI offers a deeper level of partnership and service than today's typical data center provider by providing a full suite of high-touch managed services. We can help you navigate through an ever-changing landscape by cutting through IT complexity, defining the right strategy, orchestrating a solution, and assisting you with all the logistics along the way. Contact us and let us know what we can do to support your business during these challenging times.