NYI Customers:
Please be advised that NYI Site Operations personnel have taken precautionary measures to assure optimal performance of customer services during Winter Storm Nemo. Per our standard practices, NYI will send Incident Notifications in the event there is an interruption of service.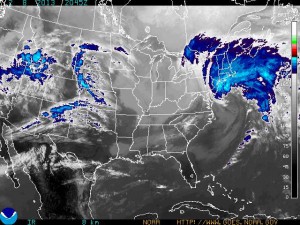 Current Status
At this time, all NYI facilities are operating under normal conditions, which includes system uptime, transport, utility power, and full fuel tanks. No incidents have been detected or reported.
According to the National Weather Service as of Noon EST Friday, Feb. 8, the Metro New York area should expect snow accumulation in the next 24 hours of 10 to 14 inches, with Blizzard Warnings in effect until 1pm EST Saturday, Feb. 9.
Site Operations has increased staffing and will continue to closely monitor the storm. Please refer to local news sources for additional weather-related information or www.noaa.gov.
The next update will be if there is a significant change to the current situation.
Sincerely,
NYI Service Team
Phone: 1-800-288-7387
Remember:
If you have a question about this incident or would like to upgrade your current service or report a system issue, please contact the NYI HelpDesk at 1-800-288-7387 or open a service ticket at: http://my.nyi.net