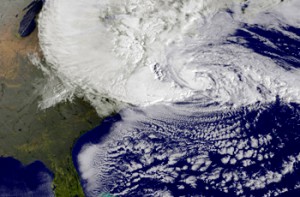 Unigroup, the oldest and largest Unix User's Group (Unix/Linux/BSD) serving the Greater New York City Regional Area since the early 1980s, is holding a Hurricane Sandy War Stories and Aftermath discussion at their January 2013 meeting.
Among the topics to be discussed will be how the storm effected our area, our members, and their respective homes and businesses; discuss the effectiveness of disaster preparedness and business continuity plans; discuss how the storm effected different parts of our area differently, and how quickly/slowly services were restored (power, infrastructure, transportation, Voice/Data/Internet/Cellular/WiFi/Satellite communications, etc); effectiveness of systems and equipment dealing with the storm and its consequences (UPS/surge, electrical/backup power, flood prevention, communications primary/backup links, etc); unexpected problems post-storm (such as strange printer issues);how can things be handled better/differently going forward; availability of correct and timely information or lack thereof; mass notification systems and did they actually work; etc.
When:  Thursday, January 17th, 2013    (*** 3rd Thursday ***)
Where:  The Cooper Union  <http://www.cooper.edu>
School of Engineering    (*** New Building ***)
41 Cooper Square      (3rd Ave @ 7th St, bet. 6th & 7th Sts)
East Village, Manhattan
New York City
Meeting Room: LL101_CS   (LL=Lower Level)
** Please RSVP **        (Note: Room Changes Month-to-Month)
Time:  6:15 PM – 6:30 PM  Registration
6:30 PM – 6:45 PM  Ask the Wizard, Questions,
Answers and Current Events
6:45 PM – 7:00 PM  Unigroup Business and Announcements
7:00 PM – 9:30 PM  Main Presentation
Speakers: Panel Discussion,  featuring various Unigroup Board Members and Members,
meeting attendees, and special guests from the NYC Technical Community.
Moderator, Storm Background and Information:
Robert Weiner, President,
Programming Plus <http://www.progplus.com>.
Executive Director of Unigroup of NY, Inc.
Special Guest:
Bob Hunt, Sr. IT Pro Evangelist,
Microsoft
Featured Guest:
Phillip Koblence, VP of Operations,
NYI