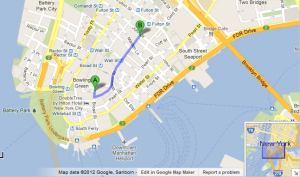 NYI experienced no outages or compromise in service during Hurricane Sandy. Our customers, as a way of expressing their gratitude, took a few moments to send us some very encouraging words, which we'd like to share with you:
"…a huge thanks to you and your team for keeping us up during the blackout!"
– Sean Miller
CEO
NewYorkCity.com, Inc.
"Sure I'm not the only one congratulating you today, but that was an absolutely fantastic job over the last week keeping the lights on. No more to say than that really. Stunning job!"
– Euan Stillie
Senior Director of Technology Operations
Iplay
"Really impressed with how you guys have maintained service through the hurricane. We appreciate it!"
– Bill Swersey
Asia Society
"Mega congrats to the NYI team. Uptime on this front has been integral to our business. Without your ability to continue operating, there is no telling where our business would be right now. Thanks NYI!"
– Toffer Grant
PEX Card
Netcraft and TheWHIR have more details on how NYI rode out the storm. For more customer kudos, there's an entire thread at nyistatus.com.