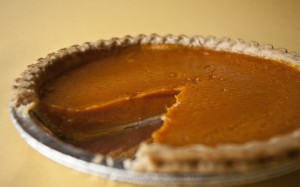 This Thanksgiving is particularly special. The reason is that we have even more to be grateful for this year. We've been through a great deal, especially in the past month, but thanks to the dedication of our staff, many of whom sacrificed time with their families, we were able to maintain the level of excellence that has been synonymous with NYI since 1996.
We consider ourselves lucky to have such a loyal and hard-working group of people on our side. We are also lucky to have such a great group of customers as all of you. Your thoughts and well-wishes kept us going through some difficult moments.
At the risk of embarrassing some of you, we would like to share a few of the comments we received:
"…a huge thanks to you and your team for keeping us up during the blackout!"
– Sean Miller
CEO
NewYorkCity.com, Inc.
"Sure I'm not the only one congratulating you today, but that was an absolutely fantastic job over the last week keeping the lights on. No more to say than that really. Stunning job!"
– Euan Stillie
Senior Director of Technology Operations
Iplay
"Really impressed with how you guys have maintained service through the hurricane. We appreciate it!"
– Bill Swersey
Asia Society
We hope that this note finds you well. Since we realize that it is going to take a time for New York and New Jersey to recover fully, we hope that there is something more we can do to help. Whether it's additional support for your equipment or a formal Disaster Recovery plan, we are here for you.
We thank you for your support, your business and your kind words. We hope each and every one of you has a lovely holiday with your families.
– Phil & the NYI Team