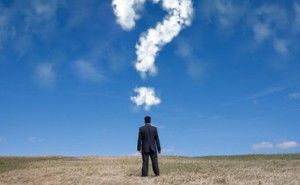 The New York Times reports that European governments are taking a pass on the Cloud, for now. Their concern is the data mining practices of Google, Microsoft and other providers. Of course, eager to make a deal, Google, etc. have made assurances that private data would not be shared. Unfortunately, however, it appears the damage is done. The often ambiguous public statements of these companies and frequent misdeeds on data management have created enough doubt that there will be no Cloud deployments until a thorough audit has been conducted, backed up by a regular auditing process.
We applaud the officials involved for holding providers to a higher standard than we here in the States often disregard, out of love of convenience and the novelty of the new. At the same time, we want to emphasize to these officials and anyone in a similar situation that the Cloud needn't be an all-or-nothing proposition. It is possible to enjoy the efficiencies of virtualization and on-demand computing, while protecting proprietary information.
The solution is a hybrid offering. A hybrid offering would secure sensitive data within a traditional on-premise environment, where only government personnel would have access, at the same time that non-sensitive applications and data could be offloaded into the Cloud to all the efficiencies that makes Cloud computing impossible to avoid.
We realize that this may sound like a slightly far-fetched idea to some, particularly risk-averse government IT managers. But we would like to assure the doubtful that this is hardly a new idea. NYSE Euronext launched a VMware-powered Cloud platform for traders back in 2011.
Is what NYSE Euronext doing with the Cloud a total solution? Certainly not. But that is exactly our point.