New York, NY – September 17, 2018 – NYI, a leading provider of hybrid IT solutions utilizing cloud, colocation and bare metal platforms, announces its partnership with Eplexity, a Managed Service Provider focused on cutting-edge cloud solutions and an Advanced Consulting Partner in the Amazon Web Services (AWS) Partner Network (APN).
The partnership will immediately extend NYI's world-class managed infrastructure services to AWS environments. Existing and future NYI customers will benefit from access to public cloud expertise and solutions, including the insights of AWS-certified engineers.
"NYI has always been committed to helping customers with their overall cloud optimization journey and this partnership supports that goal by making deep AWS expertise available to the significant percentage of our customers who are considering or already using AWS as part of their overall infrastructure strategy," says Phillip Koblence, NYI's COO and Co-Founder. "As an extension of our comprehensive managed services offerings, our customers will now have access to experienced AWS-certified engineers who can support them with their AWS needs and challenges, whether those be around migration and integration, optimization, or ongoing management and support. Best of all, customers can expect the same kind of SLAs in the AWS arena that we offer in the data center arena."
"We're excited to team up with NYI and believe that the partnership will help fill a gap in the marketplace," adds John Clendennen, Eplexity's CEO. "We consistently see that customers are searching for assistance with the deployment of a hybrid strategy. They need help integrating cloud resources into their existing infrastructure. By combining our deep cloud and AWS expertise with NYI's extensive experience in building and managing custom hybrid solutions, we are confident that we can meet the challenges of customers, no matter what their overall infrastructure needs might be. We also look forward to leveraging NYI's regional prowess and international reach to bring Eplexity offerings to a broader audience."
---
ABOUT NYI
NYI is a trusted infrastructure partner to clients across a range of industries. NYI offers a comprehensive set of hybrid solutions across cloud, colocation and bare metal — all accessed from a single management platform. Cloud solutions include private, public, hybrid and multi-cloud solutions and SDN-enabled direct access to the cloud ecosystem. NYI's custom solutions are complemented by an extensive set of Professional Services and end-to-end Managed Services capabilities.
NYI is headquartered in New York City and provides enterprise services into key global markets through a trusted ecosystem of partners.
For more information about NYI Cloud Solutions, please visit: www.nyi.net/solutions/cloud, contact 800.288.7387 or follow NYI on Twitter or LinkedIn.
Media Contact for NYI
marketing@nyi.net
ABOUT EPLEXITY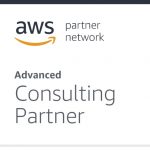 Headquartered in Denver and founded in 2014, Eplexity offers a suite of professional and managed services, proprietary software, and best-of-breed third party solutions to help clients succeed through cloud-driven technologies. Key capabilities include: cloud migration strategy and planning; systems architecture; infrastructure design and support, training; round-the-clock managed support services through the company's Cloud Command Center; cloud security and compliance; and disaster recovery.
For more information, please visit: eplexity.com or contact: 888.501.5979