Data Center Knowledge posted an interesting piece yesterday about how New Jersey is a perfect market to support the growth of data centers. Among the factors driving growth cited was location, which has historically made it a favorite destination for financial services firms and enterprise companies. Other historic drivers included more plentiful and less expensive space, and generally lower operational costs.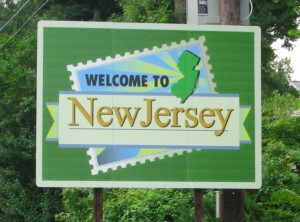 The latest growth source, according to the piece, is a recent decline in energy costs. What used to run 12 cents per kilowatt (hour) is now about 8 cents per kilowatt, a change which places New Jersey "slightly below the cheapest markets in Silicon Valley, and only slightly higher than pricing in northern Virginia."
To boost New Jersey to the leadership position, the article suggests that tax incentives are required. While Gov. Christie has indeed embraced incentives, he has not yet matched what other states are doing to attract the data center industry.
We applaud Data Center Knowledge for highlighting the New Jersey market. NYI has been enjoying great success in the state since 2009. We were attracted to the area for all cost efficiencies that the article states. For location, however, we would like to add that New Jersey is an ideal DR/BCP destination for companies operating in the New York area. The reason is that a town like Bridgewater, where NYI's New Jersey facility is located, is far enough away from Manhattan in the event of a catastrophic event, yet close enough to serve as a high-throughput, low-latency secondary site, with superior backup capabilities.
Those interested in investigating the New Jersey data center market should continue reading Data Center Knowledge. The site did a great profile of our New Jersey facility last year, which includes additional details of the Garden State's many business positives along with a few other things that anyone in the market for a provider should know.
Of course, since nothing beats experience, we also suggest investigating NYI Bridgewater. The site, which has also been profiled by NJ BIZ, offers unique technical capabilities and unbeatable amenities within 50 miles of Manhattan.
For information about the techology industry in New Jersey, the New Jersey Technology Council (NJTC) is a wonderful organization. Better yet, drop us a note. We would be happy to give you a personal tour of everything Jersey has to offer.